You may know and may have heard that we need more black doctors, but the reality is in order to have more black doctors we have to actively recruit them as well as create more opportunities to not only help them survive but thrive in their pursuit. Black EyeCare Perspective's 13% Promise is a call for equity in the increase of Black and African American representation in the eyecare industry to align with the United States census population.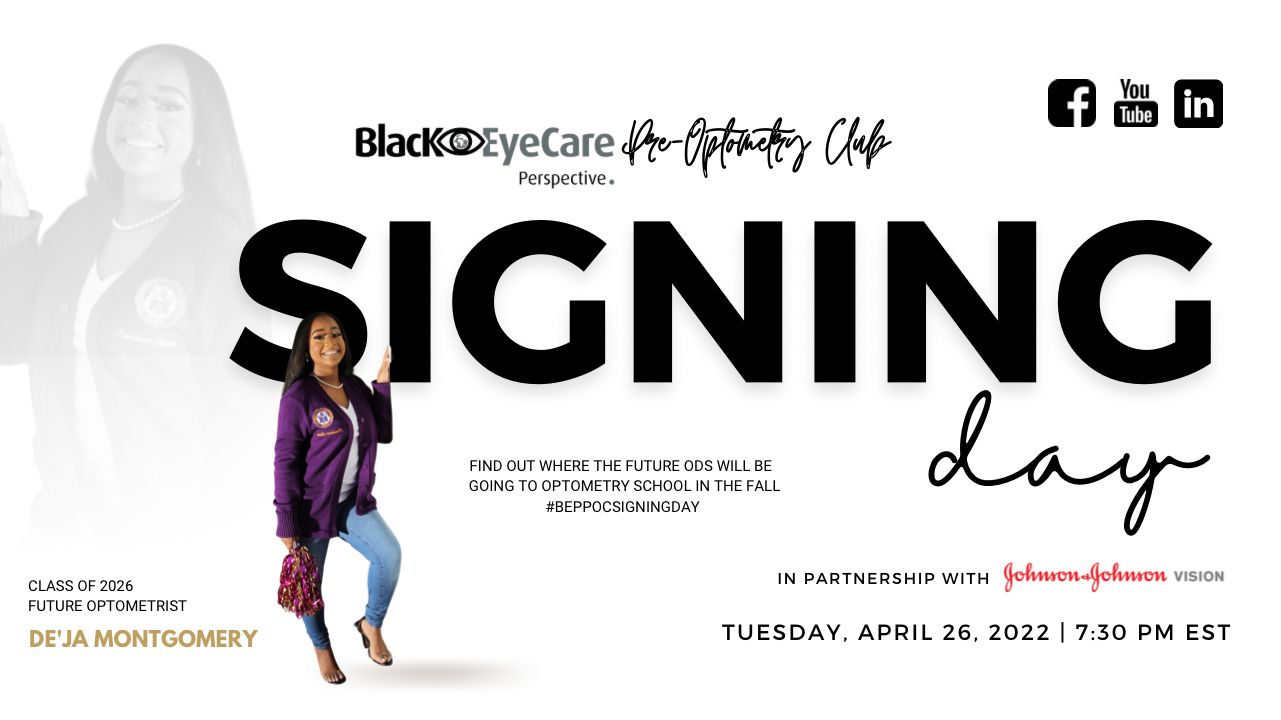 Signing Day 2022
Join us on Tuesday, April 26 to celebrate the achievements of the future optometrists joining the class of 2026. Kaleah Smith (Sr. Manager Sales Leadership Development + Inside Sales, Johnson & Johnson Vision) will deliver our keynote message. Dr. Jacobi Cleaver and Future Optometrist and past BEPPOC President Lauren Price will co-host our second annual Signing Day.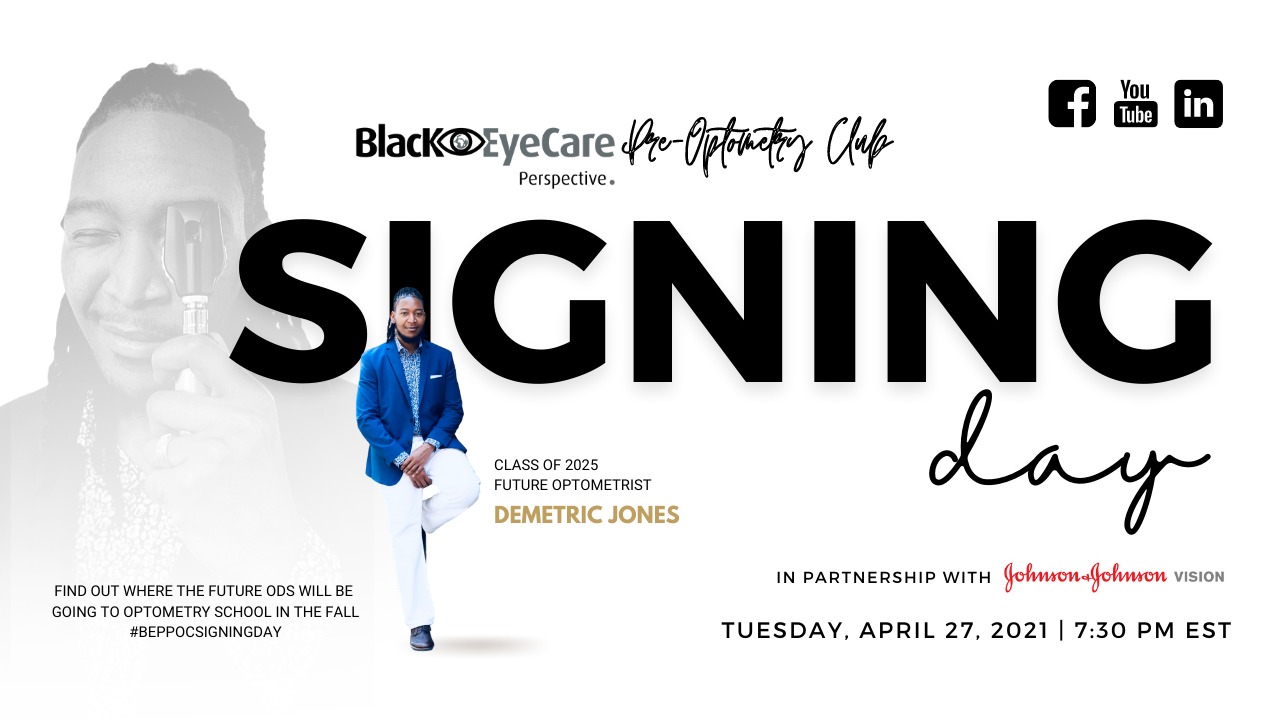 Signing Day 2021
We will celebrate the achievements of BEPPOC members who have been accepted into optometry school as well as recognize any student who will be a part of the class of 2025. Dr. Charissa Lee (Head of North America Professional Affairs, Johnson & Johnson Vision) will reveal our video contest winner and deliver our keynote message.