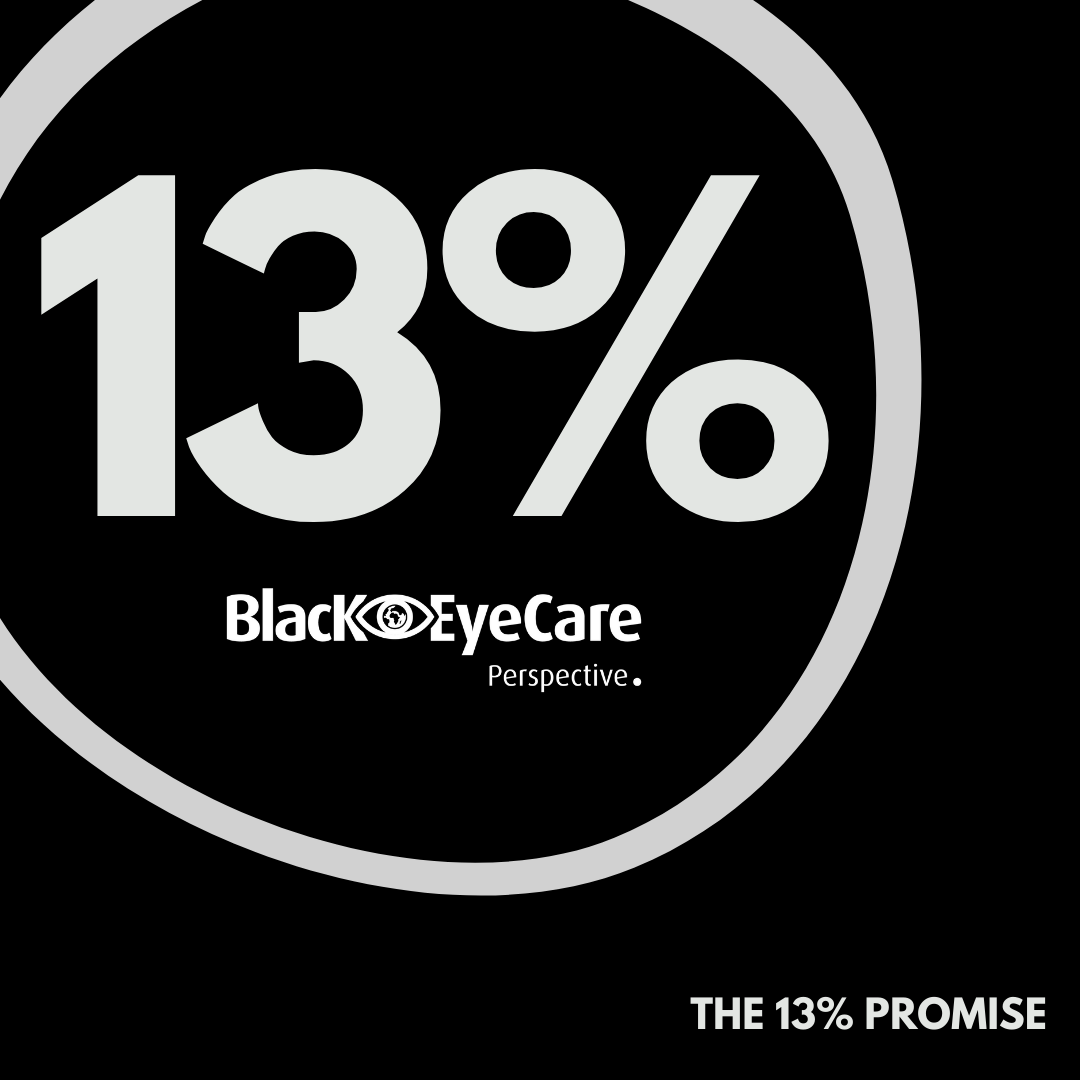 The 13%
Promise
Black Eyecare Perspective is here to raise the alarm regarding the inequality found within the Eyecare arena. First steps involve, identifying the issues, presenting sound and equitable solutions, and finding ways to realize the needed outcomes. Data from the US. Census shows that 13.4% of the U.S. population identifies as African American. This is a far cry from the representation currently present in the vision care world.
We are asking for equity in black representation in Eye Care Companies, Colleges of Optometry, and Optometry Boards. Black Eye Perspective will work with everyone to create a specified plan to help get everyone's numbers up to 13%. We are asking for 13% equity. For those willing to commit to the pledge, Black Eyecare Perspective will provide diversity resources and accountability to help achieve reach targeted goals.
Make the Promise Today
For those that commit to the pledge we will help provide resources and accountability to reach our target goal.