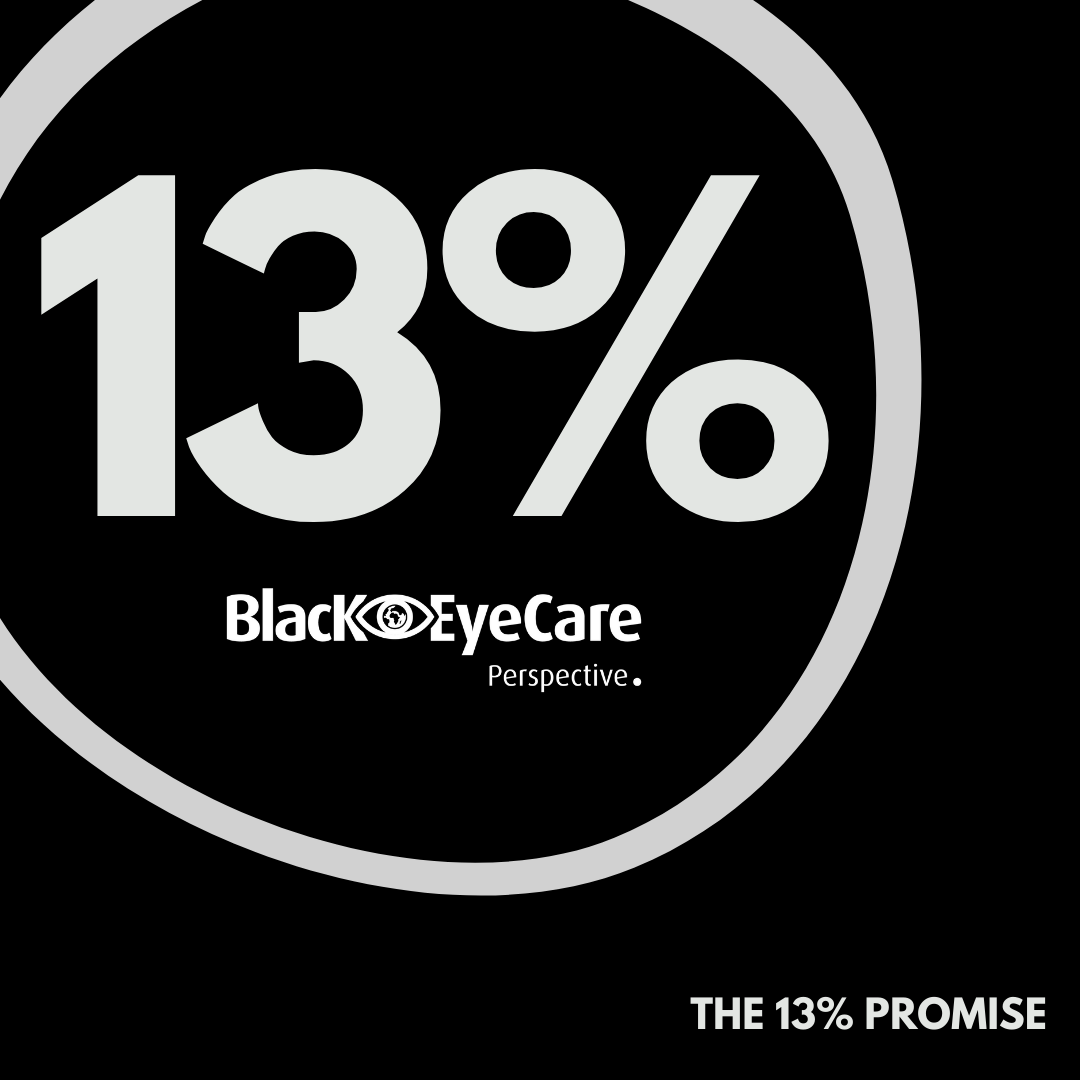 The 13%
Promise
Black EyeCare Perspective believes one must be united in their efforts and intentional in their impact to educate, encourage and promote the need for more diversity in the eye care industry. Currently, 13.4% of the US population identifies as Black or African American. This promise will officially declare and make public the commitment to evaluate and collaborate on strides to create and sustain a standard of equality in the profession that improves and increases the representation of Black and African Americans in the industry to more closely align with their representation within the United States Census population.
SO HOW DOES THE 13% PROMISE WORK?
Sign up today to help create a pipeline for Black students into Optometry, connect communities with Black eye care professionals and Black eye care businesses, and cultivate relationships between Black doctors of Optometry and opportunities in the eye care industry.