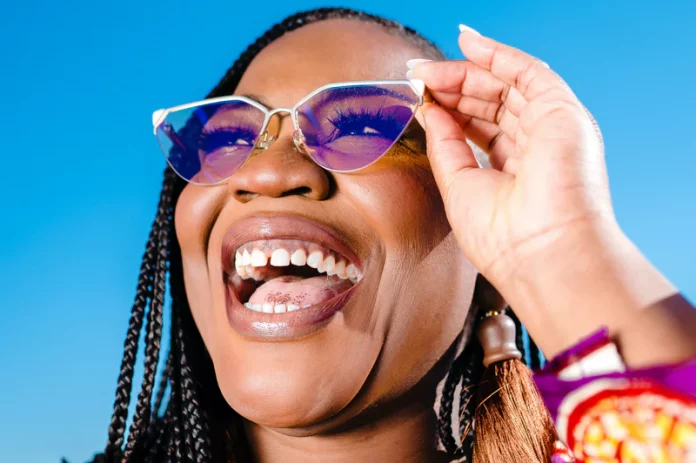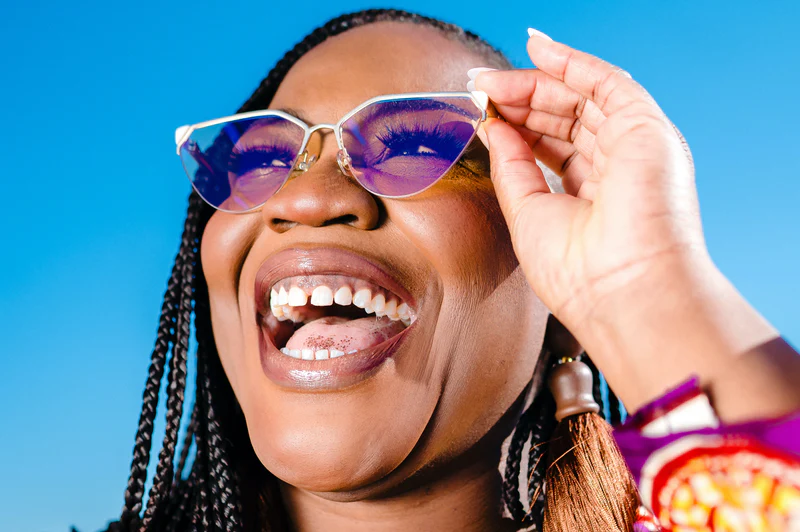 For Immediate Release
June 19, 2022
Black EyeCare Perspective would like more opticals to support independent eyewear they love and connect with. Independent eyewear brands like Alexandros, Anwuli Eyewear, CEV Collection, FUBU Frames, and Vontelle have created eyewear specifically with culture, shape and a diverse patient base in mind.
PALM BEACH GARDENS, FL – A majority of opticals carry frames that are commercially produced, labeled with names that are familiar to many. Patients are initially attracted by the brand recognition, not knowing that the actual manufacturing of many of these frames from one brand to the other is essentially identical, leaving little room for personalization in terms of fit, style and color to match the personal style of the wearer. Independent eyewear designers are hyperfocused on quality versus quantity, curating collections that are well-fitted, functional as well as fashionable and affordable. Independent eyewear is not mass produced, instead it is handcrafted with high quality materials to ensure there is a variety of eyesizes and bridges and details and silhouettes to accentuate diverse features. There are several independent eyewear brands that are inspired by Black and African American features and cultures and a few that are also Black owned. Black EyeCare Perspective would like more opticals to support independent eyewear they love and connect with.
Check out a couple of independent eyewear brands who are designed specifically with culture, shape and a diverse patient base in mind.
Alexandros – Established in 2016, Alexandros Eyewear is the first minority-owned premium magnum eyewear brand. Produced and handmade in Greece, their mission is to provide fashionable styles in larger sizes.
Alexandroseyewear.com
Anwuli Eyewear – Founded by Optometrist Dr.Nwamaka Ngoddy in 2019, Anwuli is a Igbo name that means joy. This premium eyewear brand was designed specifically with African features in mind. The goal of this line is to make a statement without speaking and is dedicated to making eyewear a pure joy.
www.anwulieyewear.com
CEV Collection – CEV Collection creates culturally inspired eyewear with trendsetting designs. Co-Founded by NFL Star, Jaylon Smith, and Jamal Robinson, CEV is an acronym for Smith's mantra, 'Clear Eye View.' This elevated eyewear brand believes making a change in life , your goals and purpose starts with FOCUSED VISION.
FUBU Frames – FUBU Frames Eyewear Collection by Eye Candy Creations USA is a mix of function and fashion. The collection flaunts a range of features, from distinctive design details to contrasting colors, accompanied by dynamic, lightweight designs easily offering custom solutions to complement every face.
https://fubuframes.com/home/
Vontélle – Vontélle was Co-Founded by Tracey Vontélle Green and Nancey Harris in 2019, to satisfy the demand for better fitting vibrant, luxury eyewear. Each product and accessory is designed and handcrafted to pay homage to our African ancestry with traditional colors and patterns that channel their African, Caribbean and Latin heritage. Vontélle has optical frames and sunglasses with wider bridges for your nose, longer temples for behind the ears and larger lenses for high cheekbones to fit comfortably on your face.
www.vontelle.com
About Black EyeCare Perspective

Black EyeCare Perspective, founded by optometrists Drs. Adam Ramsey and Darryl Glover, was designed, and created to cultivate and foster lifelong relationships between Black eye care providers and the eyecare industry. Along with Drs. Essence Johnson (Chief Visionary Officer) Jacobi Cleaver (Director of Program Management) and Tiffany Humes (Business Transformation Manager), Black EyeCare Perspective is redefining the color of the eyecare industry 1% at a time by creating a pipeline for Black students into optometry and connecting communities with Black eye care professionals and Black eye care businesses. Black EyeCare Perspective's 13% Promise initiative is a call for in Black and African American representation in the eye care industry to align with the US census for better health outcomes.
Healthcare Enrichment
Black EyeCare Perspective is creating awareness and changing the narrative of the role of optometry from a profession, provider and patient perspective.
DEI Champions
Black EyeCare Perspective is creating brave spaces and facilitating courageous conversations within the eye care community through diversity, equity and inclusion initiatives.
Transformational Impact
Black EyeCare Perspective is changing the mindset of the next generation of eyecare professionals to impact the industry in ways we have yet to see.
To learn more about Black EyeCare Perspective, their initiatives, and ways to support visit: https://blackeyecareperspective.com
© Black EyeCare Perspective, 2022. All Rights Reserved.
Media Contact
Samantha Wallen
Black EyeCare Perspective